FOREWORD
Following an invitation by John Bedini, I went with him to Los Angeles immediately after the Colorado Springs Tesla Symposium on August 10 1984. We had two days together to work on the Kromrey Converter and the Tesla Switching Device.

One thing came out very clearley: every time when we locked into the "free energy" all commonly known physical laws are no longer valid. The things happening react directly opposite to what one would expect. Specifically the more we loaded a specific circuit, the more output energy we gained, while using a constant input energy level. I will come back to this effect later, when I describe the experiments in more details.

At this point I want to take the opportunity and thank John Bedini and his wife for their hospitality and assistance.It takes persons like John Bedini to get the "free energy" rolling. Without his publication [1] of the detailed plans for his free energy device, we would definitely not have seen the free energy devices demonstrated during the Tesla Symposium.

Also many thanks to Tom Bearden, who took his time and explained the results of the test performed on August 13 1984. His comments are contained in the concluding chapter of this report.
---
G-FIELD # 1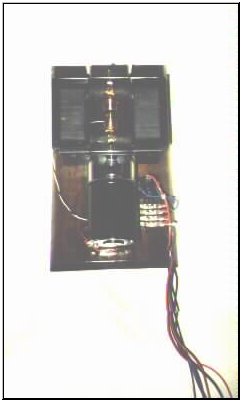 This was the model G-Field Bedini Electronics produced in the 80's.
---
G-FIELD BUILT BY RON COLE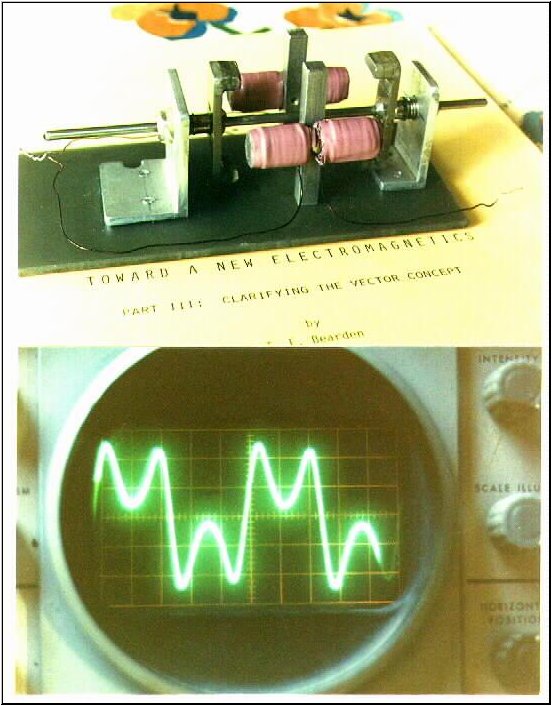 PROTOTYPE G-FIELD BUILT BY COLE WITH WAVEFORMS ON SCOPE UNDER LOAD

---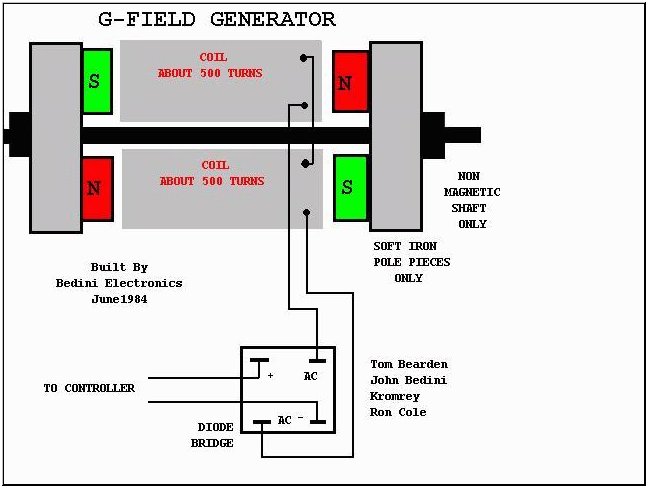 ---
Copyright © 1996

This page copied from the John Bedini Kromrey Page
---

Check some of these pages from our other webpages at this website
Hamel Searl disk electrification process
Hamel mini ufo flying disk construction detials
Photos of the Hamel from previous page
John Bedini motor diagrams and Lab notes
John Bedini energy machine pictures
The Hamel magnetic gate as built by John Bedini